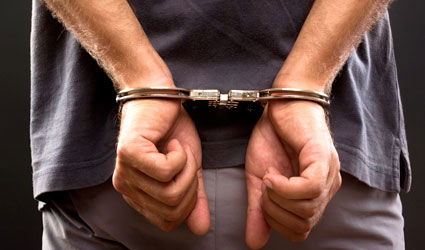 A MAN linked to a 2009 Liverpool shooting was detained in Gatwick after arriving on an Alicante flight.
Twenty-seven-year old Michael Farrell was arrested at the airport for using a false passport.  Of no fixed abode but originally from Stockbridge Village in Knowsley, he had allegedly been on the run for four years.
He jumped bail in 2009 before answering burglary accusations in court but was later charged with criminal damage and conspiracy to possess a firearm.  
These events related to an episode in August 2009 when neighbours were woken as shots were fired at an apartment and an unoccupied car. He is also accused of burglary, dangerous driving, driving without a license or insurance and ramming a police car.
After the Gatwick arrest, Farrell – described as "suntanned" – was brought before a magistrates' court.  The case was referred to Liverpool Crown Court, given the serious charges.