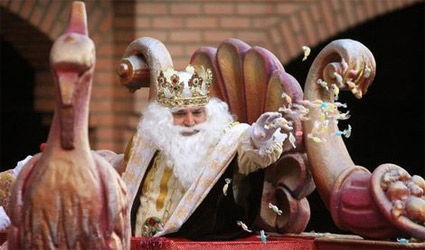 A WOMAN, 40, in Cartaya, Huelva, has reported the 'Three Kings' after sustaining a head injury at the local parade.
She told the Guardia Civil that she was watching the local parade at around 8pm when she felt a hard knock to the head, which made her feel dizzy. Her husband had to grab her to prevent her from falling over and she was seen at the local health centre.
She sustained head injuries, as well as an anxiety attack, nausea, low blood pressure and shivering. She was sent to the emergency department of Huelva City's Infanta Elena Hospital where she was treated for four hours and the following day had to return to the health centre due to severe headaches.
She went to the Guardia Civil with a spinning top which she claims was thrown from one of the floats and has made a complaint against the town hall. She has demanded an explanation from the organisers, who say they have no knowledge of spinning tops being thrown from the floats.