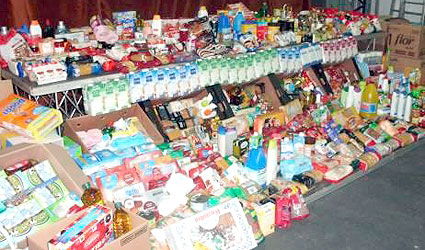 THE town of Santa Pola has amply demonstrated that solidarity is essential in times of crisis. After six months in operation, 13 shops in Santa Pola have given about 15 tonnes of food to the needy through three associations: Caritas, Red Cross and Aracelia.
Under the slogan "Join Together to help assist" the shops and the town hall have reached the middle of their campaign in an initiative that aims to get food products and personal hygiene items to those who need it most.
The representatives of Caritas, Red Cross and Aracelia described the campaign as a "breakthrough" because of the great difficulty they are having in helping needy families, whose number has increased significantly in the last few months.