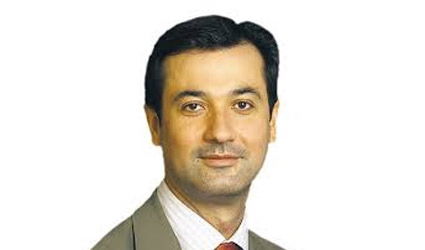 SPAIN could be declaring economic victory too soon.
So believes Gilles Moec, co-head of European Economics Research at Deutsche Bank.
Gilles Moec has been studying Spain's economy since 1993 and feels "moderately optimistic" regarding its recovery, he recently told an El Pais interviewer. 
There is certainly a flow of foreign money towards Spain, conceded Moec when asked if investors' enthusiasm was justified. 
"But the message I try to transmit to my clients is that it was neither that bad before, nor is it that good now," he explained.
"The private sector has carried out necessary adjustments. Spanish firms are now in a net lending position and that means they do not need to reduce employment to meet their financial commitments," Moec said.
In contrast homework is pending for the public sector. Spain still had a high public debt with a deficit of 6.5 per cent of this year's GDP, the economist pointed out.
"My impression is that in 2014 the European Commision will give Spain some margin to adjust the deficit. But it will have to come up with some credible plans in the following years," he warned.