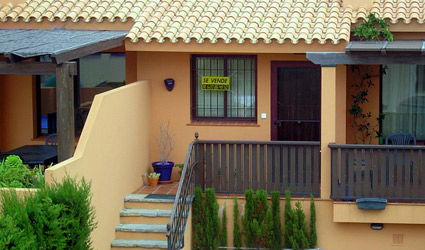 OPTIMISTS who predicted a rise in property prices were proved right, but only by the narrowest margin.
For the first time since 2010 there was a year-on-year increase, albeit of just 0.7 per cent according to Spain's National Institute of Statistics (INE).
The time has not yet come to rejoice, warned Carlos Ferrer-Bonsoms, of Jones Lang LaSalle, an international real estate firm specialising in commercial property management, leasing and investment management.
It is still necessary to tread carefully although he was "confident" that prices would stabilise in 2014, Ferrer-Bonsoms said. But buyers will only carry through deals if they can be sure that prices will not continue to fall, he warned.
Bankinter's Jesus Amador was also confident that prices would level out.
"Spain's residential property sector has hit rock bottom and is at the start of a stabilisation phase," Amador declared.  This, he predicted will produce a recovery that will be rather slower than during previous cycles.
Once they have bottomed out, prices are likely to remain stable for several reasons, principally the high unemployment rate, families' reduced purchasing power and the continuing lack of credit extended by Spain's banks, said Ferrer-Bonsoms.
Postcodes will also play a part, added Julio Rodriguez, former president of the Banco Hipotecario.  Recovery will be selective, starting in tourist zones and areas where economic activity is most developed. 
There are areas where real estate supply outstrips demand but in others with more demand and less housing prices could even begin to rise, he foresaw.