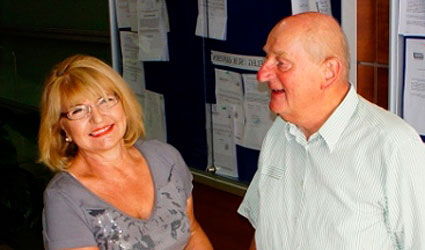 CALPE resident Dieter Uhlmann has once again aided the needy. Last summer Swiss-born Uhlmann gave Calpe Town Hall €10,000 to help local children whose families are attended to by Social Services. 
Thanks to his help, it was possible to buy school books and provide food for the families' babies and small children. Then, when Christmas came, he bought tracksuits for the 122 children helped by the local Food Bank .
Calpe's Charity Shop, Rotary Club and Lions Club, also collaborated with Calpe's Social Services department over the holidays. As well as toys, they donated cheques so that approximately 500 people could buy meat, fish and Christmas sweetmeats to supplement the usual Food Bank supplies.