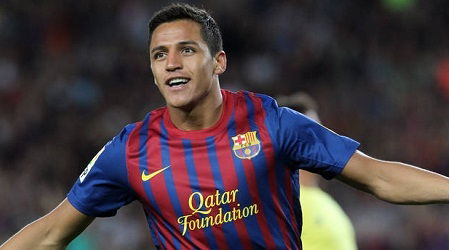 FC Barcelona remains at the top of the league after comfortable 4-0 win at home against Elche on Sunday; Real Madrid celebrate Ronaldo's 400th goal with a 3-0 victory over Celta Vigo.
Barcelona's Alexis Sanchez proved to be the hero of the game, scoring a hat-trick with goals in minutes 7, 63 and 69 in the match against Elche. Pedro Rodriguez scored the fourth Barcelona goal.
Athletico Madrid are a close second to Barcelona, after beating Malaga 1-0, they were briefly in the lead, but Barcelona quickly resumed the lead, albeit on goal difference.
Real Madrid are third in the Spanish league, five points behind the leaders. Cristiano Ronaldo scored two of the three goals and became Real Madrid's fourth highest scorer, with his 400th goal in 653 games for the club.