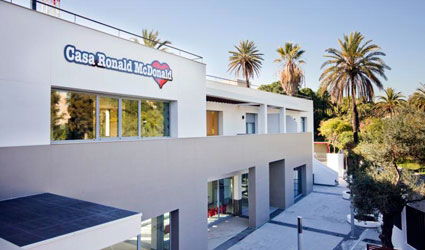 THE Ronald McDonald House in Malaga wants to thank all those who have provided support to families this year through their generosity.
From volunteers who help in the house, to the institutions that organise leisure activities for families, to companies who sponsor rooms – their support truly makes a difference, said the house.
In a statement it said: "By providing a home-away-from-home, we ensure that sick children are equipped with the best medicine of all – their families.  And by staying at the Ronald McDonald House, families are surrounded by others who know what it's like to have a sick child, creating a network of support.  Donations from the public make the House a home, allowing it to offer a good night's rest, a warm meal, a hot shower and a comforting smile to support families during a critical time.  
"Public support has and will continue to make a difference at the Ronald McDonald House of Malaga. Should you still be considering a charitable gift in 2014, think of the families who will call the House their home."
Visit the website to donate securely online periodically as a partner www.casaronaldmalaga.org/amigos.aspx or these accounts for a single donation:
UNICAJA: 2103 0146 93 0030002000
CAJAMAR: 3058 0751 05 2720161970