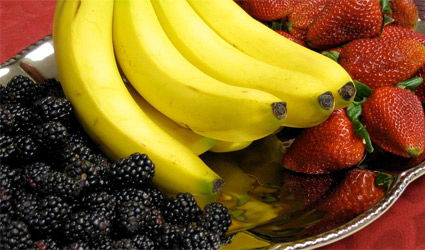 THE liver is the organ that contributes the most to detoxing the body. It operates best between 1-3am, but after heavy meals and alcohol at night it will not be at its most efficient, so more toxins are released into our bodies in the party season.
The New Year is the perfect time to think about detoxing and to help restore your natural wellness after over-indulging over the Christmas period. Try these few top tips to get you started:
1. Think about what you eat: look at your daily diet and raise awareness in your health and wellbeing every time you eat.
2. Check your cupboards and refrigerator and throw away all food loaded with sugar and fat to reduce temptation. Reduce fried and processed foods. Store natural products, small portions of lean meats and organic products.
3. Eat daily at least five portions of fruits and vegetables that have not been industrially produced.
4. Decrease your meat intake. Men should eat no more than 100g daily and women 90g.
5. Fasting may help to clean the body's toxins collected over the holidays. There is no need to starve, but having a day of drinking just fruit and vegetable juices may help the body recover.