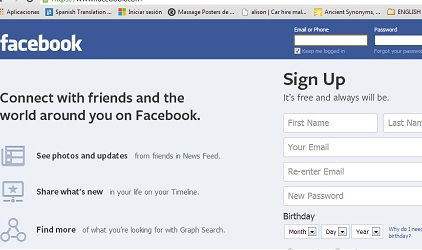 SOCIAL networking site Facebook is being sued for allegedly scanning private messages and selling on the data.
In a continuing debate about privacy, Facebook now faces fresh allegations about violating user's rights by reading and sharing information gathered from personal messages without their consent.
The recent lawsuit was filed by Facebook users Matthew Campbell and Michael Hurley, citing independent research which claims that, when users share a link to another site, Facebook scan it in order to build a profile of the user's activity and sell this information on to advertisers.
The plaintiffs are asking for the greater of either "$100 a day for each day of the violation or $10,000."  According to the lawsuit, Facebook received $2.7 billion in targeted ad sales in 2011.
Facebook deny the allegations, stating that messages are filtered for spam or criminal activity, but no personal information is shared.
Internet security expert Graham Cluley defended the social networking site on his blog, stating that "if you didn't properly scan and check links there's a very real risk that spam, scams, phishing attacks, and malicious URLs designed to infect recipients' computers with malware could run rife,"
Critics suggest that Facebook have access to information that data aggregators are unlikely to find elsewhere. If users believe they are communicating in private, they are more likely to reveal private information that they would not reveal if they knew they were being monitored.
Last September Facebook was criticised over a proposed change in its privacy policy which would have allowed names and profile pictures of users to be used in ads. Also in 2011, legal action forced Facebook to compensate users who claimed their data had been used without their permission in a $20 million payout.
Facebook are not the only company accused of monitoring personal correspondence, Gmail users also sued Google for reading mails without their consent.