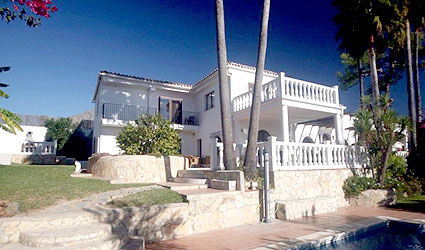 IT was the year that foreign property buyers propped up the Spanish property market. Marbella and the Costa del Sol saw the number of property buyers increased by 61per cent year on year and foreign buyers were up 52 per cent during 2013.
Data from the Spanish department of housing showed that home sales fell by 4.2 per cent compared with the second quarter of 2012, but they were up on the previous quarter.
The data also showed that it was the foreign buyers who were keeping the property market alive, especially in popular coastal areas where foreigners buy second homes.
Overall purchases by foreign buyers increased by 29 per cent over 12 months and 49 per cent quarter on quarter.
The signs are excellent for the luxury property market in 2014, but will the golden visa have the desired effect on the €500,000 plus homes?
Property experts are predicting a boost for the Spanish property market with the country's new residency investment visa set to attract a lot of buyers from outside the European Union.
The long anticipated legislation granting non EU nationals automatic Spanish residency via property investments has now officially been made law after being published in the state Gazette (BOE), opening the door to thousands of potential investors spending a minimum of €500,000.
Whereas traditional buyers have been the British, Dutch and Germans, this could change with estate agents reporting a rise in interest from buyers from the Middle East, Russia and China.
These nationalities have already been snapping up properties in anticipation of the new law which is retrospective, allowing those who have already bought to benefit from the residency rights which allow them to stay in Spain for 12 months compared with the current 90 days and a further residency permit that is renewable every two years.
---
by Bod Callan The Property Insider