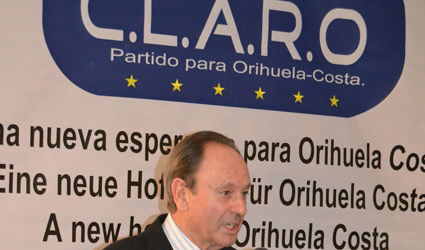 AN extraordinary meeting is being held today (Friday) in Orihuela Town Hall which could change the government team.
The current ruling coalition of Greens and PSOE could be ousted if the censure motion, put forward by the PP and CLR party goes ahead. Bob Houliston from the CLARO party is the president of the plenary desk that will process the Mocion de Censura against the Mayor.  He previously said: "In view of the negative and destructive role played by the CLR party in relation to CLARO, during their time together in the government… CLARO considers that it would be a disservice to Orihuela and to Orihuela Costa if they were to become partners in a government with the PP."
Meanwhile, the secretary-general of the Regional PSOE in Valencia, Ximo Puig, said the censure motion was unworkable and called upon "common sense" to prevail in Orihuela.