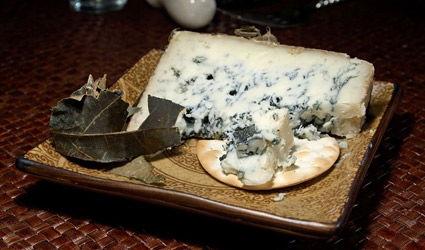 A 'Cabrales' cheese from Asturias has been elected best Spanish cheese of 2013.
The blue cheese has won the Foods of Spain Award to the Best Cheese, handed by the Ministry of Agriculture.
Made by Asturias-based company Ganaderia Arangas, it stands out for its strong and sometimes spicy flavour.
The milk used to produce Cabrales comes from the Picos de Europa mountains in Asturias.
Similar to Gorgonzola and Roquefort, Cabrales has a designation of origin protected in the European Union.
Other cheeses awarded by the Ministry of Agriculture include those by Queixos Castelo de Brañas in Lugo in the queso fresco (creamy unaged white cheese) category, or those by Patxi Amillano Garasa in Navarra in the organic cheese category.
The Ministry of Agriculture awards these prizes every year to promote Spanish cheeses in national and international markets.