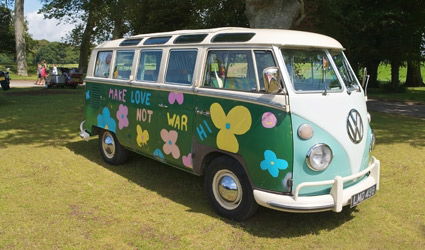 OK, so you may have had Beatle Mania, long hair, flower-power images and flared jeans, but a new fiscal report from the UK concludes that many people born in the 1960s and 1970s will be poorer overall than their parents, ending the post-war trend for each generation being richer than the last.
A lack of a pay rise, insufficient pension savings, falling home ownership and not saving means that many may need to rely on inheritance from their parents to see them comfortably through the remainder of their lives.
According to a report from the UK, those born in the 1960s and 70s have taken a serious hit over the past decade, as the average income has not risen significantly. Since 2002 incomes have only grown by 0.1 per cent, while the parents of 60s and 70s children enjoyed decent income growth throughout their 30s, 40s and 50s.
It appears that those born in the 60s and 70s also suffer from an inability to save, preferring to spend money rather than put it away. In comparison the consumer habits of the parents of these spend thrifts was quite the contrary – 60s and 70s mums and dads were more inclined to save money than splash the cash as young adults.
A gleaming goal on the horizon for many young adults in the 60s and 70s was to get on the property ladder and that was exactly what they did. Statistics show that 80 per cent of people at that time were homeowners by the age of 50.
In contrast, while the report reveals that those born in the 60s have managed somewhat better to acquire a home, unfortunately for those born in the 70s, falling incomes, saving less and the boom in property prices in the 1990s and up to the mid-2000s, has made it very difficult to buy a home.
That's not to say that all is lost in the world and you had better hope that an inheritance will see you through! No, it's just a reminder of how important it is in this day in age to make correct financial decisions in order to make the most of your money and future.