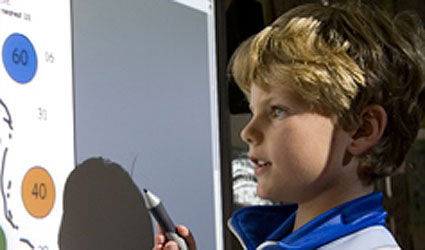 SINCE 2004, the International School Estepona (ISE) has provided top-quality education for children ages two to 12.
A member of the National Association of British Schools in Spain (NABSS), ISE is the only NABSS school in Estepona.
Principal Gillian Godbold and her husband Howard founded the ISE out of a desire to incorporate Gillian's teaching experience and her eagerness to employ a wide-reaching Montessori ethos at a school-wide level. The Montessori system is taught in the early years and the Montessori ethic pervades throughout each year level.
ISE teachers follow the British curriculum as given by the British Council, conveniently allowing for seamless transitions to and from schools in the UK. Academic levels are very high, with recent British Council ratings ranging from "good" to "very good."
The ISE received its first license from Estepona Town Hall in 2004 to conduct school for ages two to seven. In response to high demand from parents wanting to keep their children at ISE, however, the school subsequently received permission in 2006 from the Junta de Andalucia regional government to operate up to age 12. Current students number around 90.
At ISE, parents can expect a loving, caring environment for their children, where individual attention is paramount. In fact, according to co-director Howard Godbold, this individual focus is one of the core values upon which the ISE is based. An additional plus is that the school is a family-run business, giving it a personal feel and also providing the benefit of having the directors living on-site for the School´s smooth operation.
Facilities boast digital smartboards, a large sports facility for football and basketball, and spots for students to grow their own vegetables. Students receive one hour of Spanish per day, giving them command of the language by the time they leave.
Make sure to read the testimonials on the website from families as far-ranging as the UK, US, Germany, Finland, Holland, and elsewhere.  
International School Estepona

Centro Comercial La Zarza, Camino de Cortez. Urb. El Paraiso
KM167, 29680 Estepona
Web: www.marbellaschool.com
Email: info@marbellaschool.com
Telephone: 952 884 789