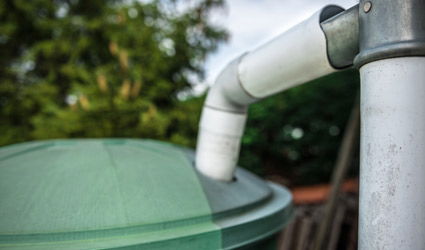 Wow it's already now 2014 and time for setting some New Year gardening resolutions to ensure that your garden enables you to enjoy;
the sunny open air life style that you expected when you came to Spain
daily harvests of fresh chemically free herbs, vegetables and fruit
a great garden that needs little maintenance for most of the year
Naturally we all have different visions of how we want to develop or redevelop our gardens but how about the following for starters. Whatever your final ambitions for 2014 ensure that they are realistic for the microclimate and soil of your garden and the time you will have for gardening
Make the garden into a chemical free zone to the benefit of the family, visitors, pets and wildlife without increasing the exposure to the possibility of major insect and fungal attacks. Luckily the growth of the organic vegetable and fruit industries has led to the availability of products for the amateur gardener as well as the major growers. If you have trouble finding them in your local garden centres, horticultural shops and agricultural cooperatives contact Trabe situated near St. Javier airport in Murcia and buy by mail order via www.trabe.net or tel 968-572-004 asking for Fransisco Ibanez who speaks excellent English.
Since most of the autumn rains were not gathered and stored, invest in guttering and storage tanks. Why not do so next year and also make more use of the TerraCottem soil enhancer that can reduce watering requirements by 50 to 75 per cent to make your collected water go further.
Start or extend the home growing of ecological or organic vegetables in order to be able to harvest seasonal varieties 365 days a year.  Our comprehensive books 'Growing Healthy Vegetables in Spain' and 'Living well from our garden – Mediterranean style' were written to help you do this whether you have a garden or merely a small town house patio or apartment terrace. Much can be grown in an area even as small as one square metre. With the abandonment of orchards in many areas and the practice of harvesting and selling unripe fruits, more and more expatriates are planning to grow a wider variety of fruit and to do so organically as already mentioned. Our book 'Growing Healthy Fruit in Spain' is written to help you with this. It includes advice on some 70 varieties from citrus fruits to grape vines.
Reduce the cost of plants by only planting those appropriate for the microclimate of your garden at this stage. Recognise that the microclimates of neighbouring gardens can even vary depending on the height of hedges and fences, the extent of natural shade and the orientation of the house and the exposure of the garden to hot summer winds and cold winter winds. There are descriptions of some 400 plants most likely to be successful in coastal or inland gardens in Your Garden in Spain. Photographs are included for most.
Reduce maintenance needs by decreasing the size of lawns, increasing the area covered by terraces and paths and planting non obtrusive plants.
Eat outdoors more frequently by establishing a variety of ways of cooking al fresco and cosy colourful perfumed  situations for al fresco sundowners, breakfast ,lunch and dinners.
Reducing pool cleaning times by only planting clean plantsaround the pool terrace. See section 3.3 of 'Your Garden in Spain'for practical ideas.
Stimulate the presence of more wildlife by installing nesting boxes, thick shrubberies as well as changing over from manufactured chemical insecticides, fungicides, weed killers and fertilisers to natural alternatives.
Do shred and compost as much as possible from the January/February winter cutback and clean-up.
Plant some more trees or plant covered gazebos for summer shade.
Such New Year resolutions can help you enjoy your garden and life in Spain to the full and improve the local environment at the same time.
If you are retired there are special sections re retirement gardens in 'Having a great retirement' available from Amazon Books as are my other books.

© Dick Handscombe www.gardeninginspain.com January 2014
By Dick Handscombe Spain's best known expat gardening author about to start his 26th winter cut back.