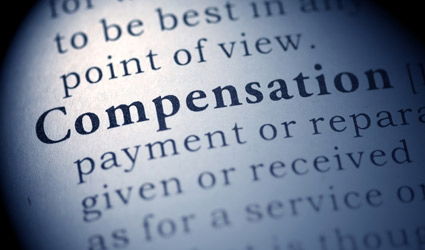 HOW long did your last New Year's resolutions last? Three months? A month? A week? Well, all right then, just a few days like mine. (Those three terrible alcohol-free days now just a hazy blur.)
Chances are they'll be even briefer this year if the elf 'n' safety police still have their way. Remember that brand new Nintendo Wii Fit U you set your heart on as just the ticket to help you melt away that extra mince pie or second helping of Christmas pudding and bring out your inner siren? Well, before you get too excited, take a look at the safety instructions. Doubtless you'll be advised that a gadget like this is dangerous, can cause serious injury if used inappropriately and may contain nuts. I made the last bit up but you get the drift. 
But it's the world we live in now, isn't it? The world of thebureaucratic PC brigade: the unions, the BBC, helicopter mums. Not forgetting here, of course, the world of compensation culture. Last year, for instance, millions in taxpayers' money was paid out in compensation to teachers as claims for injury, and employment disputes reached record levels.
Teachers were awarded amounts worth thousands of pounds for slipping on food in a school hall, tripping on a loose carpet, coming a cropper on a wet floor and keeling over on a mossy path. Other successful claims — arising from attacks by pupils in a playground, and even in a minibus — ran into six figures.
In fact, elf 'n' safety bureaucracy has reached such a peak it's surprising anyone would still want to join the police, the NHS, become a lawyer or a banker or a teacher or a firefighter or a carer or go to University. You wouldn't also want to be a woman or a young person or an old person or have a family, or be a woman and be young and have a family or own your own negative-equity house or live anywhere but London. And, yes, I could go on and on if it weren't for the very real risk of developing RSI …
Oh, and my New Year's resolution? Well, that's really simple. There won't be one. Because that's something I know I can keep.  Happy New Year!
Nora Johnson's thrillers 'Retribution','Soul Stealer','The De Clerambault Code' (www.nora-johnson.com) available from Amazon in paperback/eBook (€0.89; £0.77) and iBookstore. Profits to Cudeca.