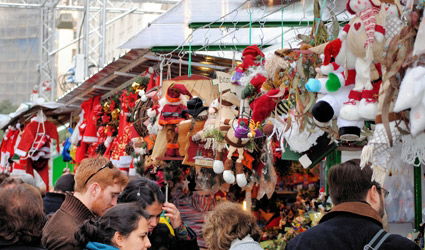 SIXTY per cent of traders in Malaga province consider that sales over this Christmas period have been worse than last year.
Most small businesses are hoping that shopping for Three Kings, the date when gifts are traditionally given in Spain, on January 6, will give them a much-needed boost.
Most say that there are lots of people on the streets, but that most of those who come into shops do so only to ask about products, but not to purchase them.
As money is tighter at the end of the month, many people wait until they have received their salary in January to shop for gifts, and this is what traders are hoping for.
Most were hopeful when the Christmas period began that sales would rise by at least 5 per cent, and many say that they have been asked to set items aside, which guarantees they will be bought within the coming days.
If things don't pick up over Three Kings, their hopes will be set on the sales, which most will launch on January 7, although some are already offering discounts of up to 70 per cent on certain objects.