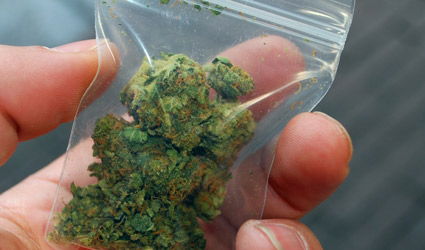 AMID controversy and fanfare, the first sales of legal marijuana in the United States have taken place in the western state of Colorado. The possession, cultivation and private recreational use of cannabis has been legal for over a year in Colorado, but 2014 will go down in the books as the year that the public sale of marijuana became legal in a US state.
3D Cannabis in Denver held the distinction of being the location where the historic day's very first sale was made. First buyer and Iraq war veteran Sean Azzariti was applauded by fellow customers, and throughout the state consumers celebrated in the snow and the cold.
Stores conducting marijuana sales on opening day numbered 37, although Colorado has granted 136 licenses to sell marijuana, many of which are still being processed. Given that all cannabis sold in Colorado must also be grown there, a host of marijuana growers have sprouted up throughout the state to meet the expected demand. Licensed stores will be able to sell up to one ounce (28 grams) at a time to adult Colorado residents over age 21 (a quarter ounce, or 7 grams, for non-residents).
Estimated sales are projected at $578 million with possible tax revenues for the state of Colorado of in the range of $67 million. Marijuana remains illegal by US federal states.
This is the first time the complete industry has been legalised anywhere in the world; in the Netherlands the shops can legally the product, but producers are not controlled.