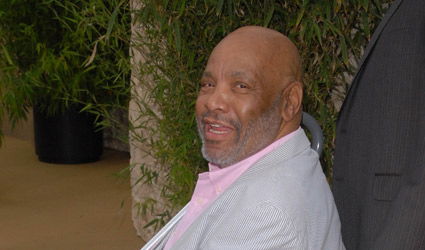 JAMES Avery, best known for his role as Uncle Phil in the 1990's series The Fresh Prince of Bel-Air, has died at age 68. Avery played Will Smith's lay-down-the-law uncle in the sitcom that launched Smith's acting career. The show aired on the American network NBC from 1990 to 1996.
Standing more than 6 feet tall, the bulky, looming Avery was cast in the popular TV comedy as the Honorable Philip Banks, a wealthy barrister and judge as well as family patriarch. Fans knew the commanding Banks played by Avery as "Uncle Phil."
Avery was raised in Atlantic City, New Jersey and served in the US Navy in Vietnam in the late 1960s. He launched his acting career after studying drama and literature at the University of California at San Diego. His other TV work included Grey's Anatomy, NYPD Blue and Dallas, while his films included, among many others, Fletch and 8 Million Ways to Die.
Cynthia Snyder, Avery's publicist, announced that Avery passed away from complications from open heart surgery in a Los Angeles suburb hospital. He is survived by his wife, Barbara and his stepson, Kevin Waters.