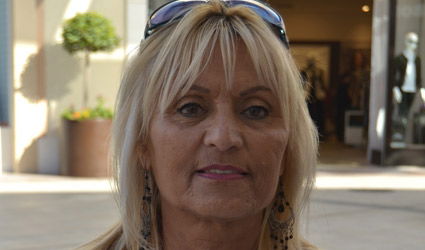 THE Costa Blanca community has rallied round to make 2013 a great year for charity.
Up and down the coast the expatriate and Spanish communities have shown their caring side by dipping into their wallets or giving their free time and hard work to help those less fortunate then themselves.
Typical of the many charities and organisations which have worked tirelessly was Maria Wilson and the Pink Ladies who raised nearly €90,000 for cancer charity AECC with a string of events wholeheartedly supported by many people in the Torrevieja area.
Since Maria started her Pink Ladies fundraising group in June 2010, a total of €161,254 has been raised. Maria said: "In my capacity as president of AECC Torrevieja and Maria and the Pink Ladies, I would like to thank all the bars, restaurants, clubs, associations and individuals who have held fundraising events throughout the year to raise much needed funds for the AECC and its early detection programme.
"I would also like to thank my Pink Ladies and Pink Panthers who, along with myself, are all unpaid volunteers and all of the performers on the Costa Blanca who have given up their time freely to support our cause and wish them all a very happy and,  above all, healthy, 2014."
Maria also wished to thank the following for their recent fundraising events: The Friendly Bar at the Citrus Centre held a special darts evening and raffle and raised €1,500; La Vista Bar in San Miguel raised €233 from their Christmas raffle; Maxx Gym's spinnathon collected €312.90 and Evolution Bar raised €167 from a Christmas raffle.