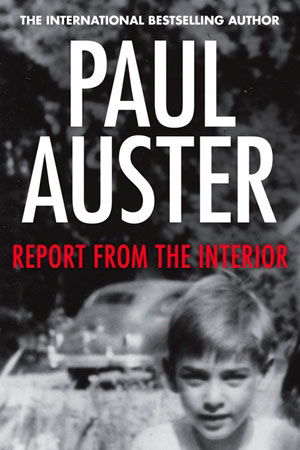 Report from the Interior by Paul Auster – 
AFTER recalling his life through the story of his physical self in 'Winter Journal,' American novelist Paul Auster remembers the experience of his development from within in 'Report from the Interior.'
From his baby's-eye view of the man in the moon, to the composition of his first poem at the age of nine or his dawning awareness of the injustices of American life, the book charts Auster's moral, political and intellectual journey as he inches his way towards adulthood through the post-war 1950s and into the turbulent 1960s.
Newark-born Auster evokes the sounds, smells and tactile sensations that marked his early life, as well as the many images that came at him. In fact, the final section of 'Report from the Interior' is told in an album of pictures.
This four-part autobiography is at once a story of the times and the story of an emerging consciousness of a renowned literary artist.