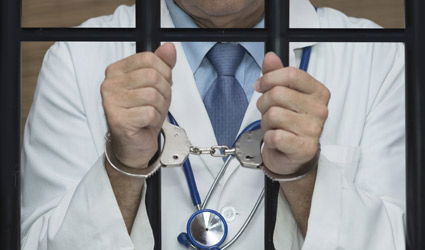 SAY hallo to your friendly back-street abortionist.
She or he, thanks to Justice minister Alberto Ruiz-Gallardon, is back in town. Ruiz-Gallardon has given Spain or, rather, Spanish women, a law even more restrictive than the 1985 legislation and light years away from 2010's.
A woman will have to be raped or find two doctors willing to certify that her health or sanity are at risk before she will be allowed a termination.
Religious beliefs have been made law in a country without a state religion.
A woman who does not want a baby will always find a way to get rid of it, regardless of the law.
Those with enough money will take a trip to France or Britain and abort in non-judgmental surroundings. 
That was once a favourite solution for the pregnant but unmarried daughters of ministers, leading politicians and pious churchgoers.  Doubtless it will be again. 
At least the airlines will do well out of it.
Free-for-all
EVERY autonomous region complains about the way it is financed by the central government.
There are the predictable grumbles not only from go-it-alone Cataluña and socialist Andalucia but also the Valencian Community and Murcia, which both have PP governments.
Not long ago Angel de la Fuente, an investigator at the Institute of Economic Analysis (CSIC) was asked why.
"Communities are not complaining about the system," De la Fuente said.  "What they want is more free money."
When they needed cash in the past they went to Madrid and got it, forgetting that spending more should be paid for with higher taxes, he continued.
What De la Fuente omitted to say was that many wanted that free money for Pharaonic undertakings to the greater glory not of voters or the community but the politicians themselves.  Plus perfect opportunities for pocket-lining.
Watch it!
WOMEN might be reduced by this government to baby-incubators, but the public of all genders are now regarded as potentially criminal.
Those foolhardy enough to demonstrate when and where they shouldn't, risk enormous fines thanks to Jorge Fernandez Diaz's new law.
He's thought up a new one too: the Ley de Seguridad Privada. This allows security guards to frisk, question and detain the public before calling in the police although Fernandez Diaz insists that this will occur only in "exceptional circumstances."
Whatever the circumstances, if Ley de Seguridad Ciudadana threatens to make Spain a controlled democracy, the minister's latest novelty will turn it into a cut-price police state. 
On the ball
OUTSIDE Cataluña, the Spanish tend not to understand the philosophy behind the region's need for independence. But there is one question that worries them: what will happen to Barcelona FC?  The pro-independence faction rebuts any suggestion of a problem, as Barça will remain in Spain's football league, they claim. A classic example of having their cake and eating it too.