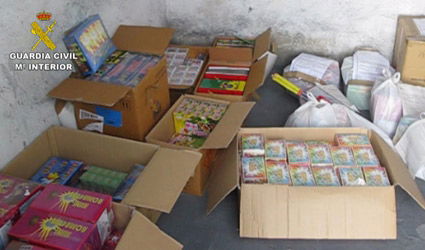 GUARDIA CIVIL seized more than 200,000 fireworks which were due to be sold in Ciudad Real, following 30 inspections in premises in the province.
Sixteen establishments could face fines, and so far this year, the Guardia Civil have reported almost 399 stores and people for illegally selling fireworks.
Over Christmas, they will maintain an operation in place to locate illegally sold fireworks so that they don't fall into the hands of children.