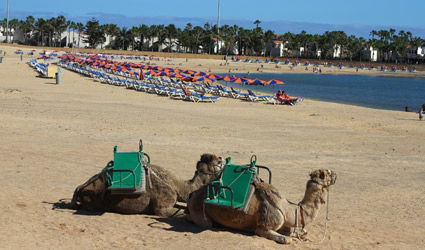 FILM director Ridley Scott has given the camels which are taking part in his film Exodus in Fuerteventura, Canary Islands, the day off on January 5 to take part in the Three Kings parade.
Almost all the camels on the island are being used in the film, but Scott has reportedly insisted that they be returned to their respective towns on the day of the parade so that children are not disappointed.
Apparently the producer, Mark Huffam, knew nothing about this until he read it in the press, but he has said that all the camels will be available to take their positions in the parades.
The film tells the story of Moses and the liberation of the Jewish people in search of the Promised Land and stars Sigourney Weaver, Christian Bale, Joel Edgerton, Aaron Paul, John Turturro and Ben Kingsley.
Part of it has been shot in Almeria, where auditions were held to find thousands of people who took part as extras.
Ridley Scott is said to be enamoured with Almeria, especially the city's historical centre.