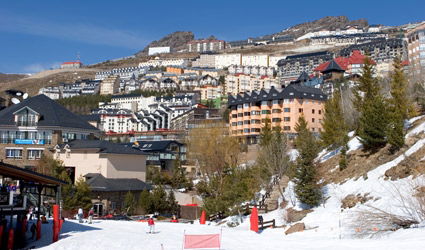 AN ITALIAN woman, 46, was arrested after treating herself to luxuries amounting to €4,200 which she decided not to pay for.
National Police report that she got into a taxi in Granada city and asked to be taken to a luxury hotel at the Sierra Nevada ski resort. The driver waited outside the hotel for 90 minutes before she returned with skiing equipment.
The previous night, the Guardia Civil had been called to the hotel because she had been rude to other clients and was asked to leave.
She then asked the driver to take her to the Marbella Club Hotel, without asking the price.
Again, she asked the driver to wait, left her skis at reception, and went to the spa, however, she was not allowed to spend the night there because she had previously run up a debt of €3,000 and stolen an iPad from a hotel manager.
When she got back in the taxi, they went to Fuengirola, and then she asked to be taken to Portugal.
The taxi driver said he suspected nothing because the woman was very polite, but he asked her then to pay him €500 in advance. She asked him to take her back to Granada, where she claimed to have her money. He did so, but went straight to the police, where he filed a complaint against her after spending hours driving her around and getting nothing for his work. She was arrested and charged with fraud.