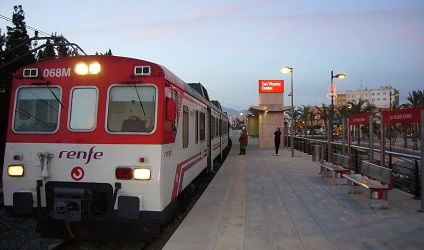 2014 begins tomorrow with more expensive energy and transportation costs but with the minimum salary frozen at €645.30 a month here in Spain.
On January 1, electric bills are set to rise by 2.3 per cent, as fixed last week by the Government following the cancellation of the energy bidding auctions. This price fix is only for the first quarter of 2014, after which energy costs are likely to rise once more.
Transport prices are also on the up; medium and short train journeys will be 1.9 per cent more expensive than 2013. Renfe are likely to make 500 redunancies in the coming months. Motorway toll prices will also be rising.
There will be no difference in the cost of natural gas or 'Correos' mailing services.  A butane gas bottle, used in around eight million homes in Spain, will remain at €17.50 as we go into the New Year, with a price revision likely in March.  Telefonica have also announced that their prices will not be rising.  Air taxes will be going up by 0.9 per cent following an agreement reached between AENA and the airlines last May.