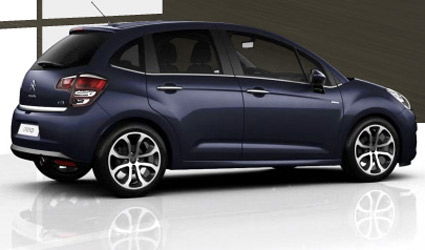 THE search is on for a hit and run driver in Almeria City. The incident happened last week at night time at 11.15 pm.
Lorena Recio was on her way home and was walking across a pedestrian crossing in a  street in the capital when she was hit by a car. The victim was struck on the thigh and suffered a cut on her forehead which required 17 stitches. She had to be taken to hospital with three broken teeth.The mother of the victim said  that the vehicle had no lights on, so her daughter did not have time to see the car and react. Customers from a nearby bar ran out to help the victim, but nobody managed to see the number plate of the car.
Owing to the blow to the thigh suffered by the victim a headlight fell off the car and witnesses present believed it was a dark blue car, possibly a Citroen C3 by the shape of broken headlight. The family has requested the cooperation of citizens to find the owner of the vehicle, who rather than stop and help, fled the scene.