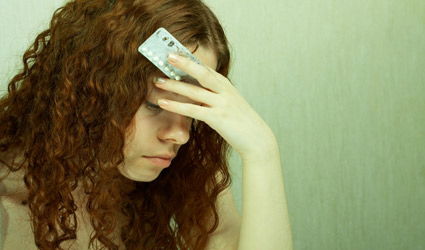 FURORE has been caused after a draft abortion law was presented by the government.
The Justice Minister, Alberto Ruiz Gallardon, presented the draft for the 'Law for Protection of the Conceived and Rights of Pregnant Women'.
The law establishes just two cases in which having an abortion would not be a criminal offence. That is, if the woman's life or physical or mental health are at grave risk during the first 22 weeks of pregnancy; or if the pregnancy is the result of 'a crime against her freedom or sexual indemnity' – if she has been raped. In the latter case, it only applies within the first 12 weeks of pregnancy and only if the crime has been reported.
In case of risk to the woman's life or health, this must be confirmed sufficiently by two different doctors, which cannot be those who will perform the termination or work at the medical centre where it will be carried out. If the risk is urgent, the reports will not be requested.
After 22 weeks, induced birth will be recommended except if the foetus presents anomalies which would prevent it from surviving and were not detected earlier, or if the woman's life is at risk and there is no possibility of saving the baby.
If the baby has anomalies, abortion would still be a criminal offence unless they would caused the woman mental or psychological damage, or if it would be unable to live.
The possibility of girls under 16 having an abortion without parental consent has been done away with, and any woman considering an abortion will be made to reflect on the decision for seven days and will be given information regarding other alternatives.
It would also establish that doctors can refuse to perform abortions or inform about them.
In 2011, 118,359 pregnancies were terminated in Spain, 4.7 per cent more than in 2010, of which 89.58 were carried out without the women giving a particular reason. Almost 12 per cent of the women were under 20, although most (21.34 per cent) were aged between 20 and 24.