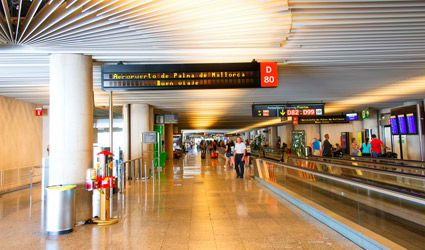 JUST eight of state-owned AENA's 47 airports made after-tax profits in 2012.
This falls far short of the predicted 18 on the grounds of their earnings before interest, taxes, depreciation and amortisation (EBITDA).
The profit-makers were Palma de Mallorca, Barcelona-El Prat, Gran Canaria, Tenerife Sur, Ibiza, Lanzarote, Sevilla and Bilbao.
Apparently profitable airports were less so after paying amortisations or taxes.  This was the case with Madrid-Barajas airport, which despite its €407.1 million EBITDA, had an after-tax shortfall of €13.1 million. 
Malaga and Alicante were also excluded from the money-makers after having met all their obligations, unlike Palma and El Prat, which both made a profit of almost €74 million.
They were followed by Gran Canaria and Tenerife with approximately €28 million.