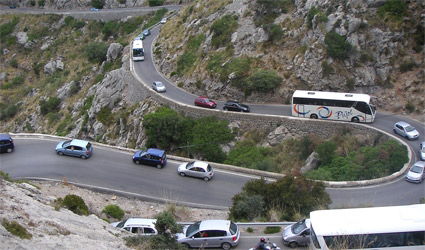 GUARDIA CIVIL and Local Police in Palma are trying to locate two youths who crashed into the back of a car on the Inca motorway and fled the scene.
A woman was driving correctly on the motorway near Toys 'R' Us when a car travelling at high speed hit her vehicle from behind, leaving her vehicle seriously damaged and causing her slight injuries. Two men got out of the car and fled on foot.
Meanwhile, on the Levante motorway, at the exit to Llucmajor, a man was seriously injured when his vehicle left the road, overturned and collided with a post for reasons which are not known. He had to be rescued from his car by firemen and was taken to hospital.
In Palma, a driver was arrested for hitting and seriously injuring a pedestrian when he was driving drunk in the early hours of the morning. He then collided with a metal barrier around a garden, knocking it down. The driver was four times over the legal alcohol limit.