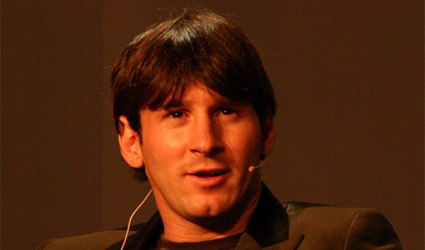 Barcelona football star Leo Messi is expected to resume training very soon after having torn a hamstring against Real Betis on November 10.
With the initial prognosis indicating a six to eight week absence, coaching staff are reported as being so pleased with Messi's progress that they are looking at bringing forward his reappearance, which was originally planned for January 11 at the Calderon, up to this week.
The star striker was awarded the Pichichi trophy for being La Liga's top goalscorer of 2012-2013 but was unable to receive the award in person due to being back in his homeland of Argentina for treatment of his recent injuries.
Barcelona secretary and spokesman Toni Freixa assured audiences, however, that Messi's recovery is going very well. The club's official website has Freixa stating that "Messi is recovering satisfactorily and will soon be fit again…The football world is waiting for Messi start playing again [sic] so we can enjoy his football."
Coach Tata Martino may allow Messi a few minutes of playing time on January 5 against Elche, Barcelona's first game of 2014.