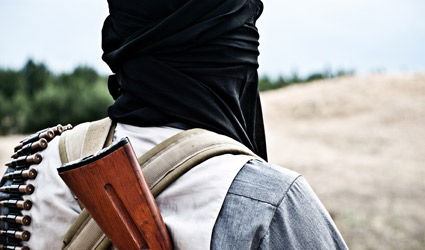 FORTY-TWO people living in Spain, including some in Malaga, have travelled to Syria to join the militia opposing the regime of Bashar Al Asad.
This is according to a study carried out by the Royal Elcano Institute, which also shows that many are joining jihadist organization linked to Al Qaeda.
Seventeen of them, 11 Spaniards and six Moroccans, have joined Jihadist organisations, while 25 have joined the Free Syrian Army, the main opposition group against Al Asad.
Most of the Spanish are from the enclave in North Africa, Ceuta, while the others were mostly living in Ceuta, Malaga and Girona.
Only a few of them have been involved in any radical movements before this. An exception is Mouhannad Almallah Dabas who was sentenced to 12 years in prison for the Madrid train bombing, but later acquitted by the Supreme Court.
He is linked to Imad Eddin Barakat Yarkas, alias Abu Dahdah, considered to be the leader of Al Qaeda in Spain, who was released in May after 12 years in prison.
Once they arrive in Syria, they are taken to training camps, terrorist groups or sent on suicide missions.
There is a fear that those who do not get involved in the war in Syria will be instructed to continue with the Jihad when they return to Spain.