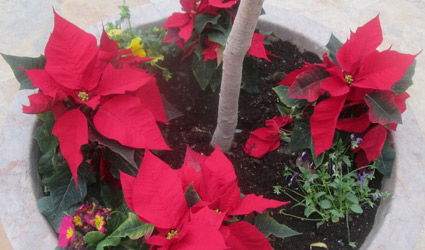 THE Province of Almeria continues to be the market leader in the production of the colourful Poinsettias (Pascueros) Christmas Plants.
Every year Almeria exports between 1.5 and 2 million plants that are delivered to the rest of the Spanish provinces and other countries such as France and Portugal.
Even the Royal House of Spain decorates its homes with the colourful plant at this time of year.The producers start to cultivate the Pascueros in August so they are ready for December as the plant has become an essential part of Christmas decorations for many.