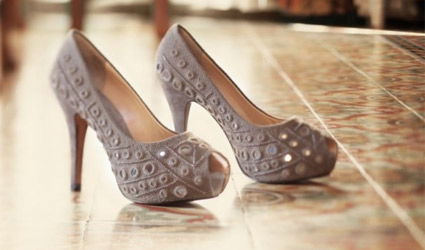 SOME Spanish firms are homeward bound. After years of outsourcing to Asia, 15 per cent of Spain's clothes and accessory brands are basing production in Spain, Portugal or Morocco.
The tendency was pinpointed in a study by Spanish textiles foundation Fitex.
This was confirmed by other rag trade members.
Returnees are chiefly small or middle-sized businesses that cannot finance huge orders or pay transport costs.  
"Ten years ago China was cheaper, but no longer," said Borja Oria, president of another the Asociacion Empresarial del Comercio Textil.
"In China you have to pay in advance.  Here things are more flexible," Oria added.
Footwear labels Rebeca Sanver and Panama Jack have both returned to Alicante province, Spain's traditional shoemaking centre.
"Spanish shoes are internationally renowned," said Marisa de la Vega, marketing manager of the Wonders brand.  "If you make them abroad, it's impossible to control every step of the process. You can't adapt to the client's needs in the same way."
Clothing industry association Fedcon is currently negotiating with the government to make credit available to bring production back to Spain and resuscitate closed factories.  And, in passing, provide more jobs.