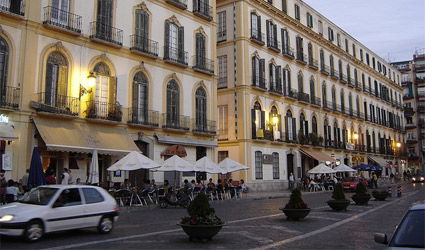 A TEENAGE girl from Malaga pretended she had been sexually abused as a way to excuse herself for being late home.
The girl made up a story to avoid being punished by her mother, who fell for her daughter's lies and lodged a complaint.
According to the complaint, two men approached the alleged victim, placed a cloth dampened with a strong smelling substance across her mouth, and put her in a car.
The girl supposedly managed to escape her captors when they stopped the car at a taxi rank in Plaza de la Merced.
A reconstruction of the events revealed the girl had made several contradictions in her story and National Police concluded she was lying.
The girl hasn't been arrested or charged with any crime as she is legally a minor.
However, National Police have launched proceedings to make her family pay for the cost of the investigation.