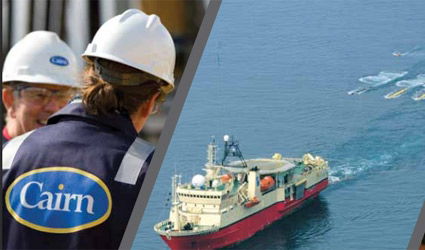 SCOTTISH oil company Cairn Energy is about to begin prospecting in the Gulf of Valencia.
It will carry out a seismic refraction survey taking 75 days over an area of 2,420 square kilometres, the company announced.
The equipment fires compressed air down to the seabed every 10 seconds, producing 249 decibels of sound – more than the noise made by the Hiroshima atom bomb.
This level of noise will seriously affect marine mammals and turtles, biologists warned.  It will also have devastating effects on fishing, which will be "literally wiped out" in the detonation areas, they claimed.
The Balearics are likely to be even more affected by the Cairn Energy prospections than the Valencia region.  Its Environment department has pointed out scientists agree that anything over 180 decibels produces irreversible effects on marine life.
The project will start softly, the prospection company insisted.  "The sound will be gradually increased, giving the mammals time to leave the area before the prospecting actually starts."