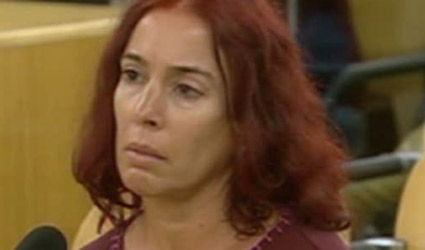 AN organistion representing convicted ETA terrorists has recognised the damage, hurt and suffering caused by the Basque separatist group.
And in a new step the EPPK (Euskal Preso Politikoen Kolectiboa), has released a statement accepting the legality of the Spanish legislation regarding imprisonment.
The statement released by the EPPK assumes responsibility for the consequences of the prisoners' actions and the hurt and suffering that they caused.  They state that they will use legal, political and democratic methods to convey their message as of now.
The move is seen as a move to clear the way for the release of convicted terrorists after recent amendments to Spanish legislation.
Several prisoners, including ETA activists, have been released in the past months. According to a Spanish Supreme Court decision in 2006, persons convicted of serious crimes could be denied the right to reduce their maximum sentence.
This became known as doctrine Parot, named after a prisoner called Henri Parot, who was found guilty of various murders and other offences on behalf of the ETA separatist movement.  He was sentenced to a total of 4,797 years. The court decided that any reduction in his sentence should come from the total sentence, not from the statutory recommendation of a maximum life sentence, which according to the 1973 Spanish penal code is 30 years.
Another prisoner, Ines del Rio Prada, sentenced to 3,828 years in 1997, was hoping to be released in 2008; however the Spanish courts applied the Parot doctrine to her case and ordered for her to be retained until 2017.
She appealed to the European Court of Human Rights, which ruled that the Parot doctrine was a violation of her rights. Although the Spanish government tried to fight the decision, it was overruled and Ines del Rio was released in October 2013. This paved the way for more political prisoners to follow suit.