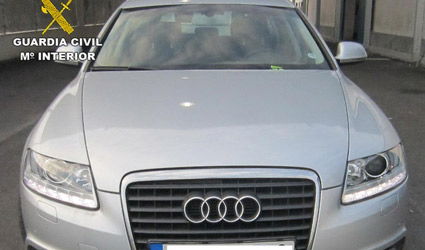 GUARDIA CIVIL have recovered at Motril port a car that was stolen in Sweden earlier this month.
The recovery took place during a customs and security control while passengers were getting on board the Volcan de Tinamar ferry headed to the Spansih enclave of Melilla.
Guardia Civil officers found one of the cars on board, an Audi A6, had been stolen in Sweden on December 11.
The driver, a man of Moroccan origin aged 48, was arrested and charged with an alleged crime of receiving.