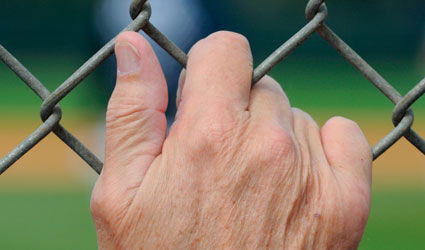 A MAN, 82, who had a restraining order against him for abusing his wife, will be able to spend Christmas with her, as it has been lifted. 
The man, who is ill, had been given a six-year restraining order in May 2011, but said he wanted to spend the last months of his life with the woman he "loves most in the world". His wife has agreed to look after him while his request for a pardon is processed despite having been the victim of abuse. 
The judge took into account that since the restraining order was issued there had been no incidents against the woman, as well as the fact that there was no history of violence against her.  He had also paid civil liability and carried out community work to pay off the sentence. 
At the time he was sentenced for domestic abuse in January, he admitted to the charges and accepted the sentence for injuries and threatening behaviour against his wife.
The lawyer representing him pointed out that he will live two years more at the most.