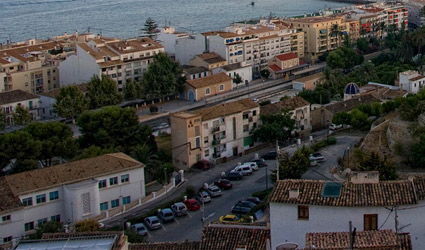 ONLY eight of 58 business-owners want Altea's principal shopping street made a pedestrian area.
A delegation of them recently delivered a letter to the town hall's General Register expressing their opposition. Signed and stamped by the 50 owners, it was accompanied by 1,155 signatures from Spanish and foreign residents also opposed to the scheme.
The letter requested a meeting so that the mayor, Miguel Ortiz, can explain his future plans for the Avenida. It asked the town hall to reconsider and dispense with the intention of restricting traffic there.
The decision to pedestrianise the street puts their future at risk, shop and bar owners warned, and could destroy many jobs.
Eliminating the current 120 parking spaces would discourage shoppers and affect sales, they claimed.
At an October meeting with Urban Areas councillor Jaime Selles, he had assured them that the project was still not approved, the letter continued.  He had promised information "within days" but they are still waiting, it said.