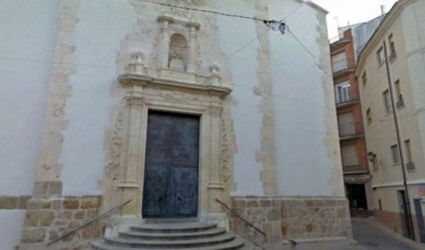 RICARDO DIAZ, parish priest in inland Banyeres, was robbed at gunpoint by three armed men.
They jumped him as he climbed the unlit stairs to the parish office in Casa Abadia at around 6pm, he said later.
 "They covered my eyes and held a gun to my chest," Fr Diaz said.  "They were shouting 'Up, up, up' and pushed me up the stairs."
Once inside the office they ripped out the small safe before making off with it.
Fr Diaz was uncertain how much money it contained but believed it amounted to "several thousand euros" which had  been raised by young parishioners to fund a trip to Strasbourg.
Although the three men arrived and left on foot, police investigators believe that the men had a car parked nearby, enabling them to make a quick getaway.