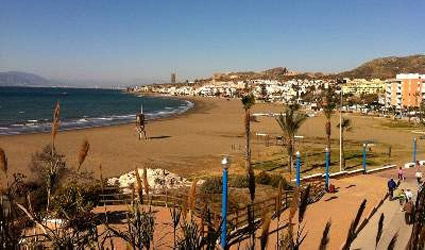 A WOMAN, aged 70, died after her throat was cut in an apparent robbery.
The victim, had her throat slashed by the murderer, who fled the scene on La Cala del Moral's promenade clutching the victim's bag, while covering her face to avoid being identified.
A woman who was running on the promenade found the woman's blood-soaked body lying on the ground, and quickly raised the alarm among passers-by.
A Local Police unit later located the victim's bloodstained bag in a rubbish bin in Llano de Palmeras.
Inside they found a pensioner's card, which helped them identify the woman.
According to sources, the two women had been having breakfast at a cafe in Avenida del Mediterraneo.
They later went to La Cala del Moral promenade, where the murderer killed the victim by cutting her throat.
The main cause of the crime is believed to be a robbery, with other possibilities including a debt settlement open.
At the time of going to press, no one had been arrested for the killing, although police had four main suspects.