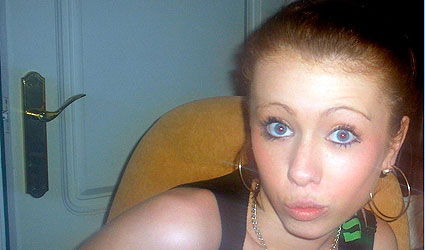 FOR the mother of missing Amy Fitzpatrick, Christmas and New Year are not a time for celebration. It is now six years since 15-year-old Amy vanished around midnight on January 1 while returning home in Riviera, on the Costa del Sol, after leaving a friend's house.
Now her mother, Audrey, has asked Euro Weekly News readers to say a prayer for Amy and ask that she return to her family in 2014. Amy disappeared after saying goodbye to her close friend Ashley Rose at approximately 10pm. The girls had been babysitting Ashley's brother at her friend's house in Mijas Costa.
Amy should have arrived at her home on the Urbanisation Riviera del Sol about 10 minutes later. Amy, who had black hair, blue eyes and a pale complexion at the time of her disappearance, was not carrying any money, phone or passport. She is 1.65m tall and was wearing dark coloured crushed velvet tracksuit bottoms and a black T-shirt with the word "DIESEL" in various different colours when she was last seen.
For more details, see www.searchforamy.com