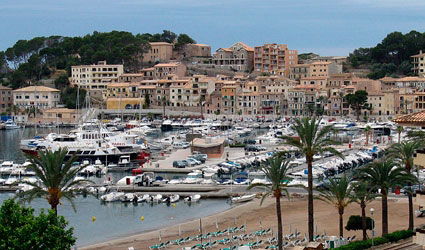 MORE than 11 million foreign tourists visited the Balearic Islands between January and November this year. That it 7.2 per cent more than the same period last year, according to the Tourist Movements at the Frontier survey released by the Ministry of Industry, Energy and Tourism. 
In November, the islands were visited by more than 113,480 foreign tourists, which is 8.7 per cent fewer than the same month in 2012, mainly due to the fall in the number of Germans visiting. 
In the whole of Spain, there were 3.3 million foreign tourists in November, 9.3 per cent more than in the same month last year. Most of the foreign tourists this year were from the UK, amounting to 13.7 million, which is 4.6 per cent more than last year, although the highest rise was in the number of Scandinavian tourists, which rose 17.4 per cent to 4.49 million in total. 
Cataluña was the most popular destination with 14.8 million tourists, 7.4 per cent more, followed by the Balearic Islands. The leading destination in November was the Canary Islands, with 1.07 million tourists, 17.9 per cent more than in the same month last year.