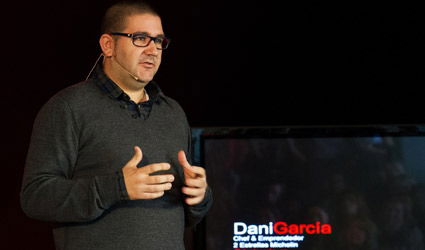 MALAGA chef Dani Garcia has been chosen by the Spanish Embassy in the US as an example of an entrepreneur.
The two Michelin star chef featured in a film to show children aged between 10 and 15 the importance of owning a business.
In no more than three minutes, Garcia explains his professional origins and points out at passion, hard work and training as key elements to achieve success.
The food of the multi-award winning chef, whose restaurant Calima will reopen next year at the iconic Puente Romano Hotel in Marbella under the name Dani Garcia Restaurante, mixes tradition and the avant-garde.
Garcia also owns a restaurant in New York City, Manzanilla, as well as one in Malaga airport and a catering service in Marbella.