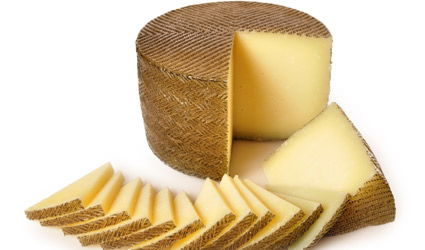 ELEVEN Spanish cheeses have been awarded the Super Gold prize at the 2013 World Cheese Awards.
The awarded snacks come from different locations in the country, including Cadiz, Ciudad Real, Badajoz and Cantabria.
The culinary competition, held annually in Birmingham (UK), is considered the most important cheese contest in the world.
A panel of 250 judges choose every year the best cheeses from different categories -goat, ewe, cow, specialist and other cheeses – and countries.
A total of 2,800 cheeses from all over the world were entered in this year's edition.
German blue cheese 'Montagnolo Affiné' has been chosen as World Champion for its mild flavour and creamy texture.