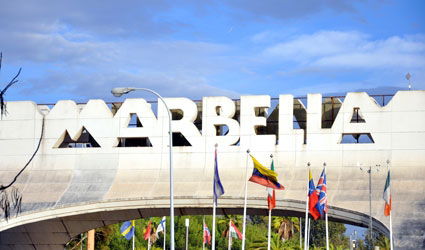 A GROUP has been created in Marbella against plans to build skyscrapers of up to 50 floors. 'No a los rascacielos' (No to Skyscrapers) aims to present all possible allegations against the plans and is studying taking action to get the city hall to reverse changes to the General Plan for Urban Development.
The Mayor, Angeles Muñoz, said that plans would not go ahead unless there was "social consent" but according to the group, this is not enough. 
It has been created by environmentalists and promoters, as well as architects and representatives of local businesses and many others.  They also have the support of Pablo de Hohenlohe, the nephew of Prince Alfonso de Hohenlohe, the founder of the Marbella Club Hotel, and aristocrat Beatriz of Orleans. 
One of their aims is to make the plans known to foreign residents of areas such as Los Monteros, Rio Real and some of the older urbanisations in Marbella. Within a few weeks, they plan a protest act gathering hundreds of people.