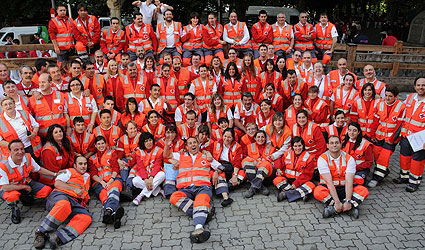 THE Red Cross in Alicante province has 845 non-Spanish members. They set an example of social participation said a spokesman on International Migrants Day.
There are volunteers of all nationalities but majority are from Colombia, Argentina, Romania, and Morocco.  Many became involved with the Red Cross as users but returned as volunteers to help others, the organisation revealed.
Salifou Kamate, a 25-year-old agricultural worker who arrived from the Ivory Coast in 2008, is one of them.  Because of his knowledge of French and Bambara, which is spoken in Mali, he accompanies others to the hospital and helps them with red tape.
"I like doing it ," Salifou said.  "I've been through all this and I know what it's like," he said.