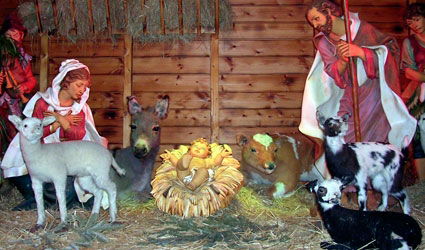 A LIFE-SIZE figure of King Balthasar was stolen from the Nativity Scene in Plaza del Obradoiro in Santiago de Compostela. The local Councillor for Security, Luis Bello, asked for whoever took it to return the figure and it has since been recovered. 
Images of CCTV cameras were viewed with the hope of discovering who took King Balthasar. A police officer discovered it had gone while patrolling the area, Bello said. He pointed out that the figure of Jesus had been stolen last year by a group protesting against evictions. It was returned several days later at a cash point. 
The councillor said he believed some people had taken a liking to playing jokes and asked people to be more civic-minded and return the statue so that locals and visitors could admire the nativity scene as it was intended. Large groups of children go to the square to see the Nativity Scene and were shocked to find that one of the 'kings' was missing.